In today's digital world, being an L&D professional is easy. But excelling as one? That's where we come in.

We're not just a membership site. We're a collective of L&D trailblazers. Here, we transform vast information into actionable insights, keeping you at the forefront of L&D.

Think of us as L&D artisans. We approach our craft with a blend of precision and creativity, making learning impactful and rewarding.

In our community, L&D pros unite, sharing insights and pioneering practices. It's a space where collaboration fuels growth and learning.

If you're committed to L&D, this community is your arena. Join us, where your passion for L&D is not just nurtured, but celebrated. Welcome to the heart of L&D innovation.
Why you should join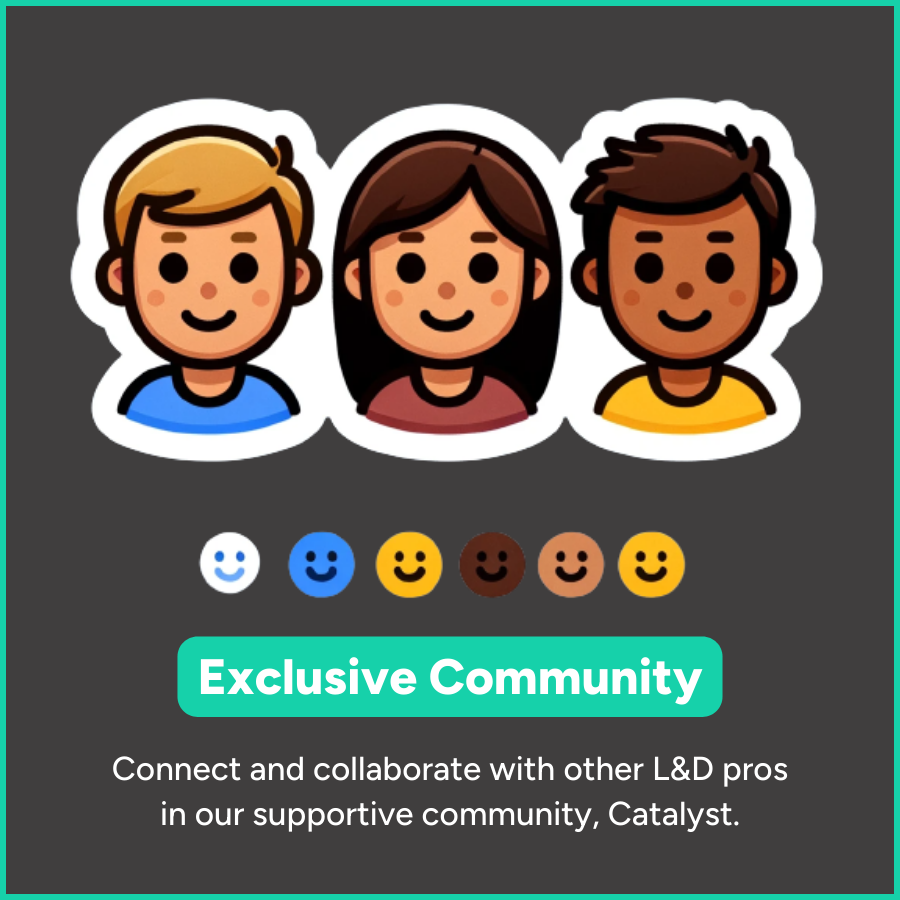 What our members have to say.
Networking & Community
Here, every voice matters, and every member contributes to the collective wisdom. Connect with peers, engage in thought-provoking discussions, and access resources tailored for your professional growth.
Join the Fellowship
Every great idea starts with a question.
Ours was simple: How can we make the vast, often overwhelming world of L&D resources more accessible and digestible?
We saw professionals struggling to keep up with the rapid pace of information.
We saw the need for a platform to analyze and summarize these resources, making it easier for professionals to stay updated.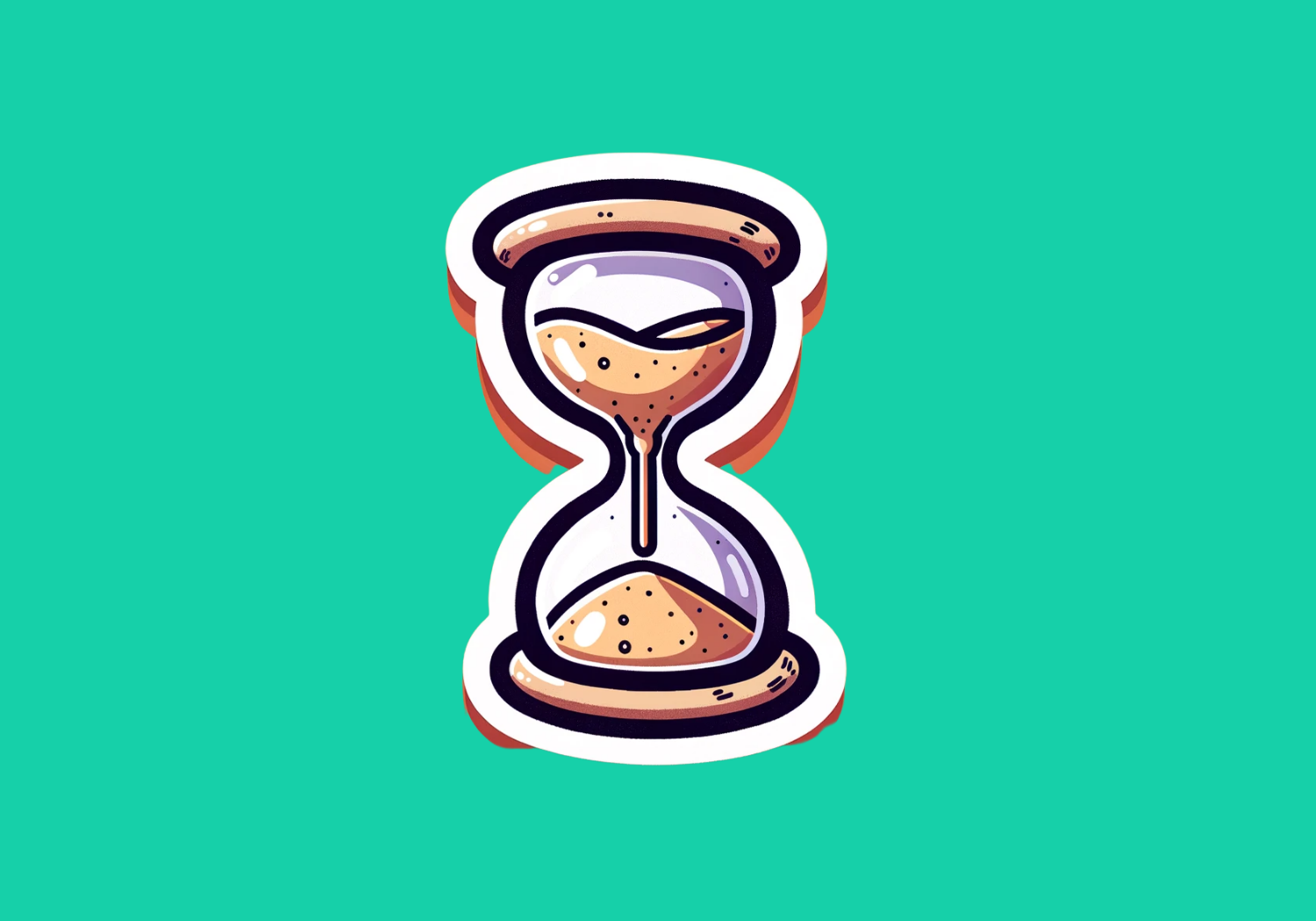 Save Time & Stay Informed
Our platform isn't just about aggregation; it's about elevation. Beyond weekly summaries, we deliver "need-to-know" insights directly to your inbox, empowering you to advance your career.
Become a Member
We don't just summarize resources; we provide a comprehensive analysis that includes identifying the big idea, answering potential questions, sharing our thoughts, providing real-world examples, defining key terms, and crafting a ready-to-use LinkedIn post.
Unlock Greater Insights:
🥡 Key Takeaways:

A concise summary of the main points from the article, allowing members to grasp the essence of the content quickly.

🚀 Action Plans:

Deep dive into the implications of the article's content, coupled with actionable steps you can implement in your L&D initiatives.

🌐 Case Studies:

Real-world examples that showcase the application of the article's content, providing context and practical insights.

📲 Ready-to-Share Content:

A crafted LinkedIn post you can directly share on your profile, positioning yourself as a thought leader in the L&D space and increasing your engagement with your network.
FInd Out More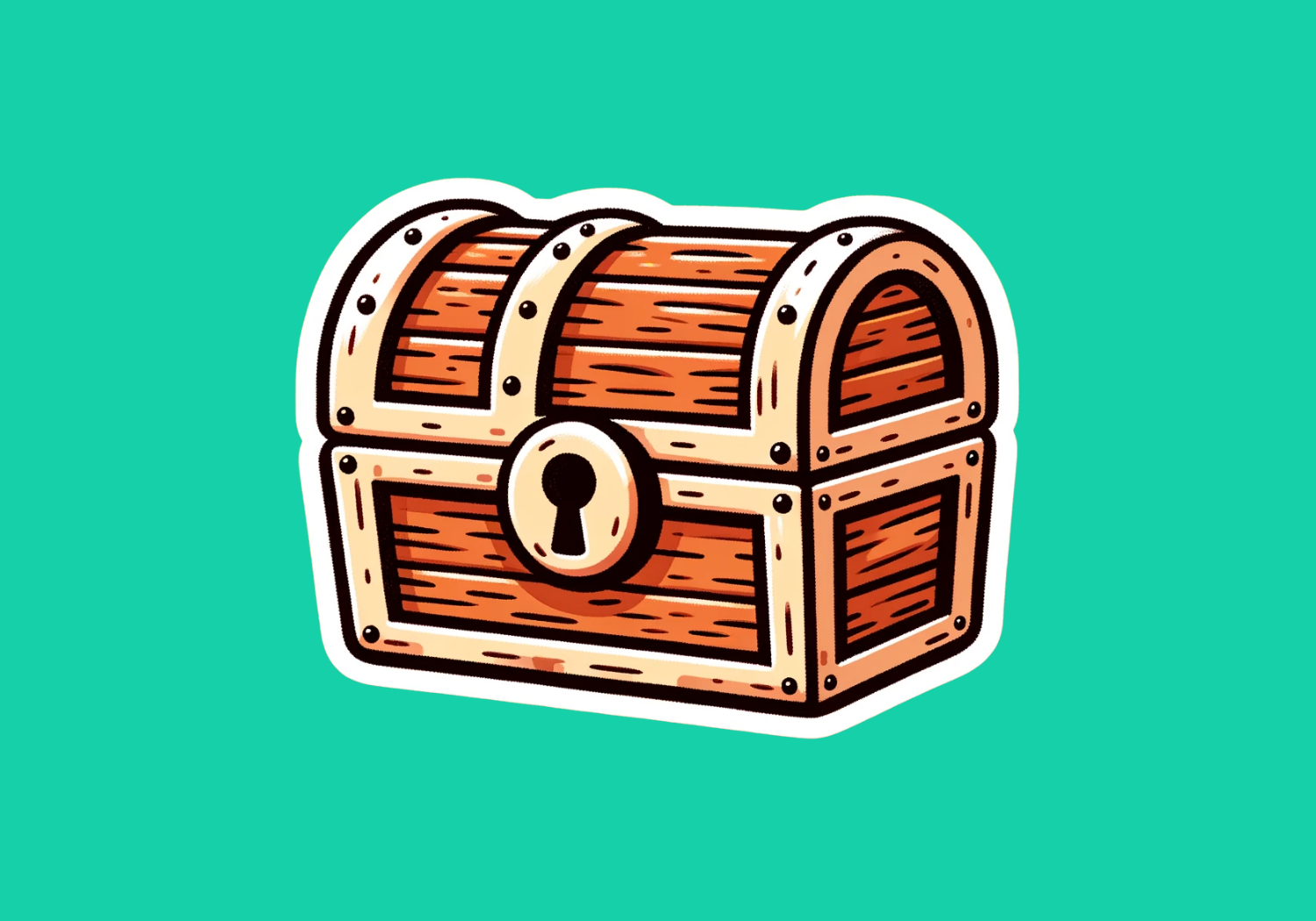 Level Up with Insights
Access our meticulously curated database of L&D resources, enriched with expert insights. Discover the best content tailored for your needs in one cohesive platform.
Join the Fellowship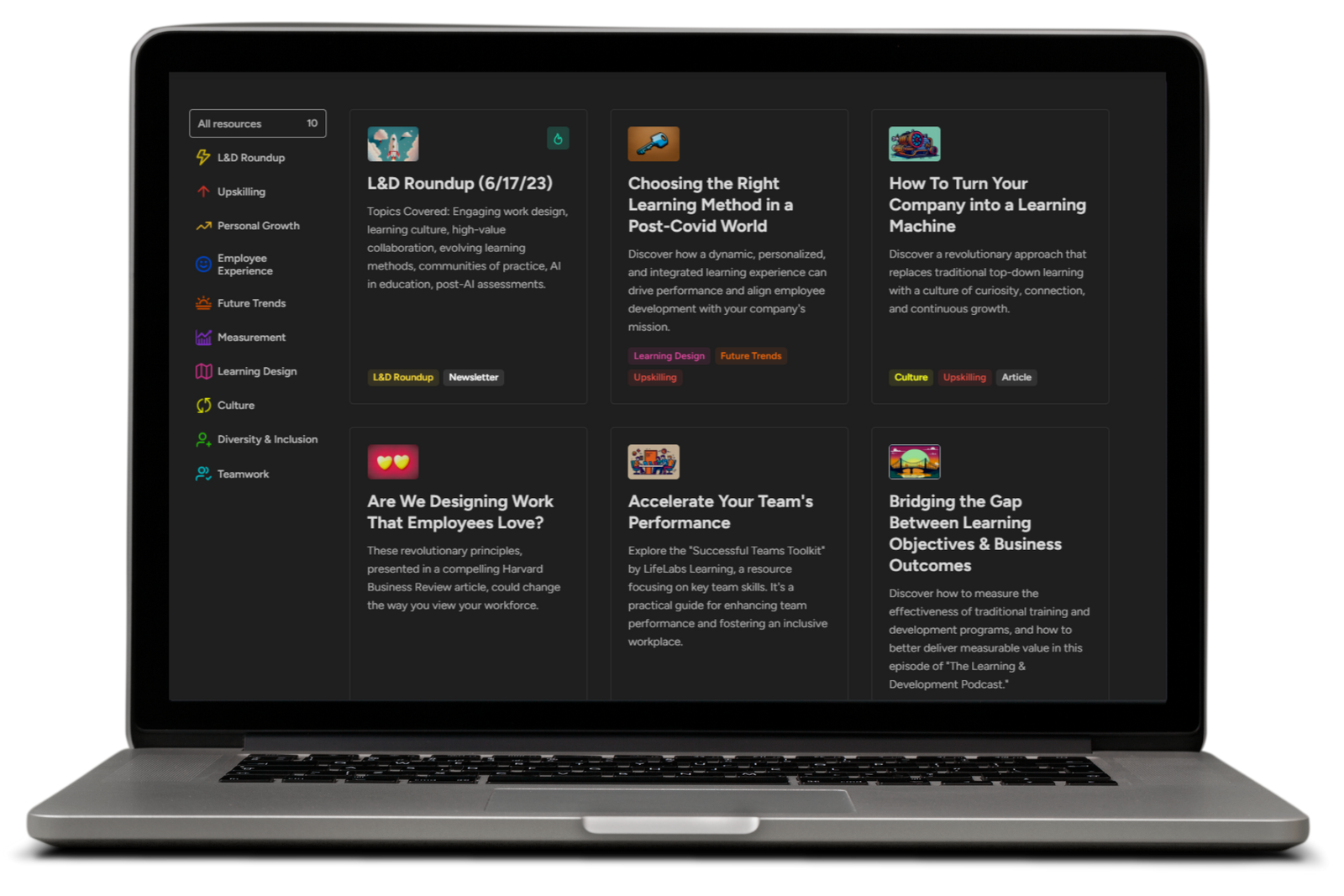 🎯 Our Mission
Redefine L&D career growth by connecting you with your tribe and empowering you with the best insights.
Become a Member
Questions and answers
Q: What differentiates a Pro Fellow from a regular member?
A: Pro Fellows enjoy exclusive benefits such as in-depth insights, actionable plans, illustrative insights, a comprehensive glossary of terms, and LinkedIn-ready content. They also have full access to our curated database of L&D resources and receive priority invites to networking events.
Q: How often is the L&D database updated?
A: Our L&D database is updated weekly. We're committed to ensuring our Pro Fellows have access to the industry's most recent and relevant content.
Q: Are there any networking opportunities exclusive to Pro Fellows?
A: Absolutely! Soon, Pro Fellows receive exclusive invites to premier L&D networking events, allowing them to connect with industry leaders, peers, and innovators.
Q: How do you curate the content for the newsletter?
A: Brandon meticulously reviews a wide range of resources, selecting only the most relevant and impactful content. We then distill this information into concise insights, ensuring our Pro Fellows receive the best of the best.
Q: Can I cancel my Pro Membership at any time?
A: Yes, you can cancel your Pro Membership at any time. We aim to provide immense value, but we understand that individual needs may change.
Q: Is there a trial period for the Pro Membership?
A: Currently, we have a 7-day no-risk trial period. However, we're confident in the value our Pro Membership provides. If you have any concerns, please reach out to our support team
Q: How do the "LinkedIn-Ready Content" posts work?
A: We craft posts based on the latest L&D insights, designed to be shared directly on LinkedIn. These posts position our Pro Fellows as thought leaders in the L&D space, enhancing their online presence.
Q: I have more questions. How can I reach out?
A: We're here to help! You can contact me personally at brandon@edufellowship.com, and I'll get back to you promptly.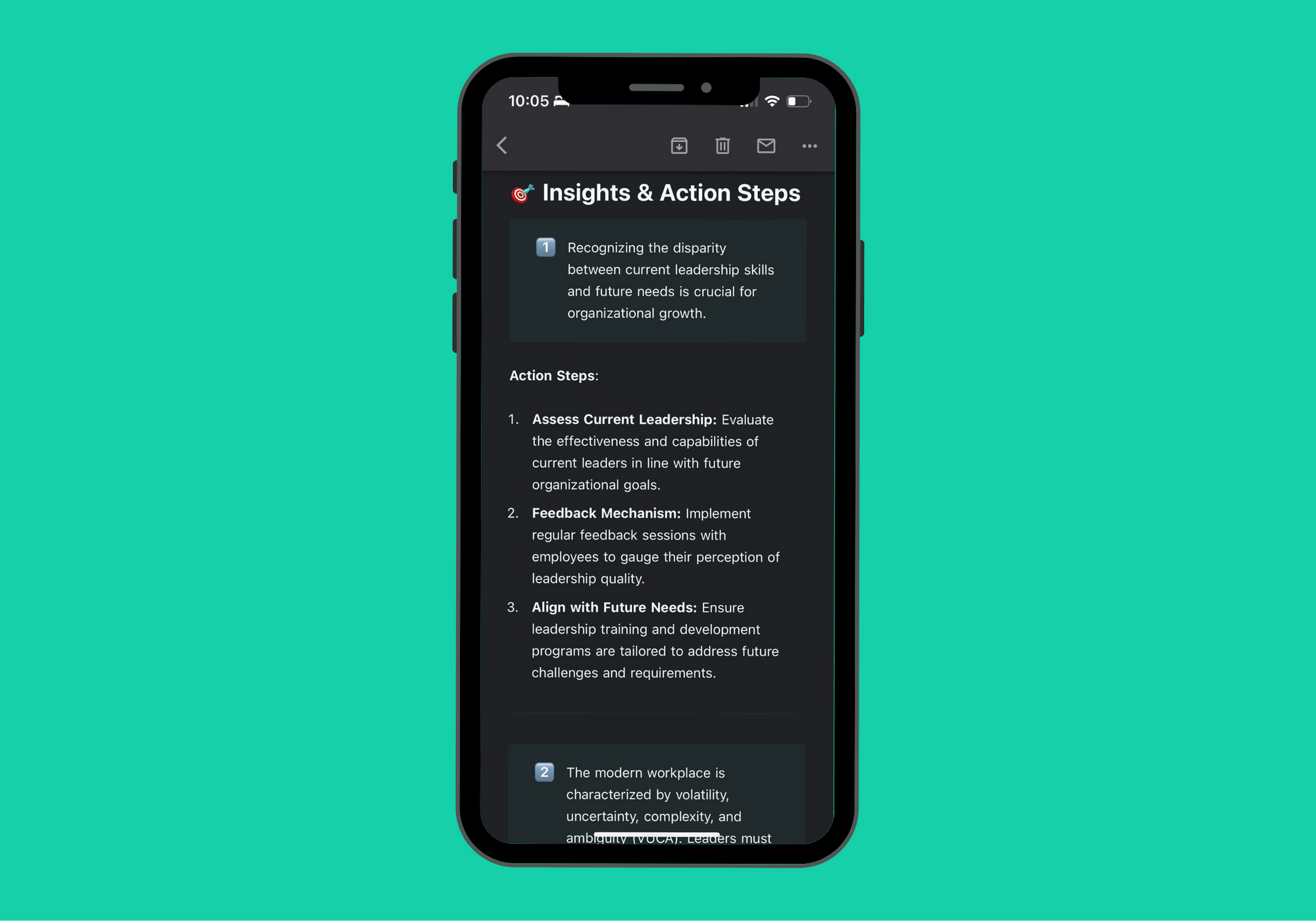 Don't miss unlocking...
• Exclusive Community: Connect and grow as an L&D pro - together
• Resource Database: Unlock full access to all L&D resources on our website.
• L&D Insights: Stay ahead with key takeaways from the latest research.
• Tech Tools Overviews: Get the best L&D tech tools rundown.
• L&D AI Coaches: Get instant guidance on your challenges.
• Templates & Guides: Use our L&D templates to save time and effort.
Become a Member
💡
The Bottom Line...
At EDU Fellowship, we empower L&D professionals with concise, actionable insights from the industry's leading resources.